Vulak`Aerr
Raid Encounter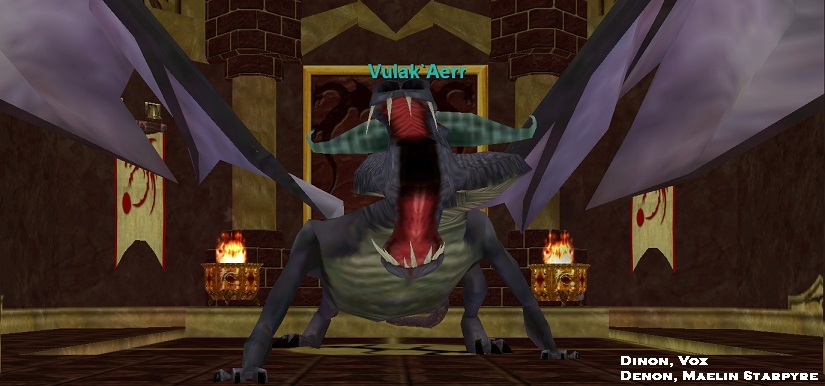 Uploaded July 4th, 2022 by
halfridge
Vulak`Aerr is the lord of the Temple of Veeshan. This dragon will summon the other named dragons from the North Wing in the Temple of Veeshan to his aid, unless they are dispatched first.
In the Temple of Veeshan:
Maximum hit: 1,400
HP Estimate: 800,000
Slowable: Yes
Single-Target Rampages: No
Flurries: Yes
In the Corrupted Temple of Veeshan: See this quest entry for event information.
This page last modified 2017-10-17 17:51:05.
Level
: 70
Expansion
:
NPC Added: 0000-00-00 00:00:00
NPC Last Updated: 2022-07-04 22:19:56