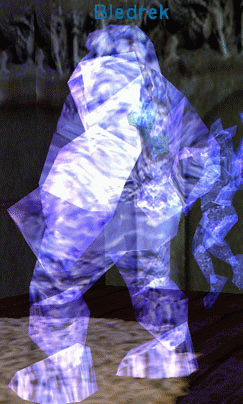 Uploaded July 24th, 2007
Warrior
When killed, a 53rd level mini-golem named Bled spawns immediately in place of Bledrek's corpse.
Placeholder is: a living ice construct
This mob spawns at the basement area of the castle--there are 5 PHs. Also spawns northeast of the castle at +84, -196, +6.
Mob sees through invisibility: Yes
Sees through Shroud of Stealth: No
This page last modified 2020-07-24 04:36:28.