a moss snake
Animal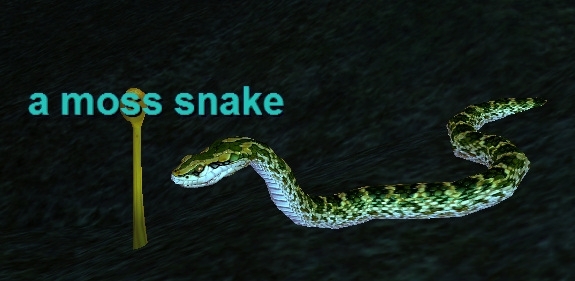 Uploaded September 6th, 2012 by
Railus
In Newbie Zones: Newbie fare snake, the moss snakes are often used as an excellent source of exp for the low level player. While their little fangs sell for almost nothing (1 to 2 cp) they can be used in some quests to help with extra exp through questing. Their eggs count as food, making them an excellent money saver to hold onto for later. These (and all level 1) snakes do not posion you.
In Fungal Forest: These snakes are a little meaner, hitting for a max ~8,000.
This page last modified 2010-01-08 10:16:57.
Level
: 85
Expansion
:
NPC Added: 2009-12-31 00:54:53
NPC Last Updated: 2019-08-03 20:54:26