a burynai cenobite
Monster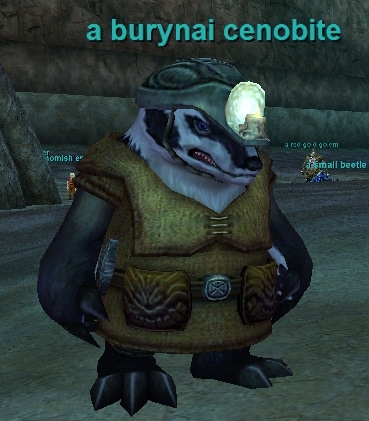 Uploaded October 9th, 2012 by
Railus
In the Frontier Mountains: These creatures are fairly tough for their level and very capable of keeping their fellow Burynai alive.
In Brell's Rest: Cleric; max hit ~5,500; has ~467k hps.
In the Foundation: Cleric; max hit ~6,500; sees invis.
In Frontier Mountains (Empires of Kunark)
Runs faster than Flight of Eagles runspeed.
This page last modified 2016-11-25 22:27:34.
Level
: 85
Expansion
:
NPC Added: 2009-12-14 18:02:17
NPC Last Updated: 2019-08-03 20:55:21