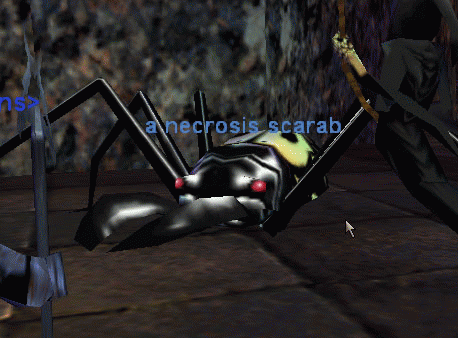 Uploaded July 24th, 2007
In Old Sebilis:
In Old Sebilis (Level 105 Revamp):
There are 3 a sepsis scarabs located in the tunnel leading to the locked door that eventually leads to the crypt (middle bridge). The northmost two sepsis scarabs are confirmed phs for the necrosis scarab. I had it spawn from the middle and north scarab back to back in the same round. So remember to space your scarab kills so not to lose the spawn chance...
This page last modified 2019-11-01 17:28:36.