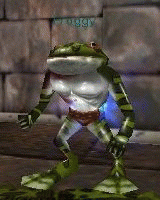 Uploaded July 24th, 2007
In Old Sebilis (Level 105 Revamp):
This mob spawns at the west wing in Old Sebilis, in the far south. In the next to last room in the south, there are 2 sets of stairs flanking a door. Take the stairs up and head to the right (west). As you go through the door and around the corner, the PH is the first mob on the right (3 mobs in room plus one more around the far corner).
Summons: Yes
This page last modified 2020-05-17 13:41:34.