Gornit
Monster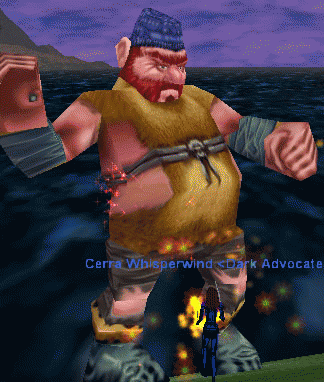 Uploaded July 24th, 2007
This hill giant is a pirate living in the Ocean of Tears. He can drop the toes of any kind of Giant, as well as pretty good coin loot, an average 6 to 8 pp.
He also drops level 29 and 34 research items.
This mob spawns at +2156, -3659, -99.
This page last modified 2009-02-13 20:24:20.
Minimum Level
: 33
Maximum Level
: 37
Expansion
:
NPC Added: 0000-00-00 00:00:00
NPC Last Updated: 2019-05-04 22:14:20