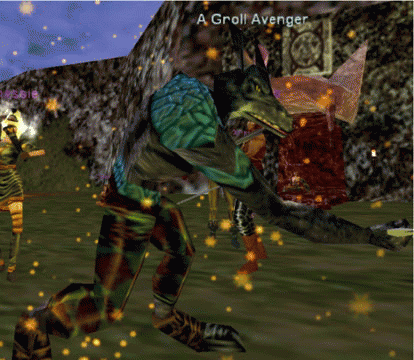 Uploaded July 24th, 2007
This gnoll appeared outside of Blackburrow on the Firiona Vie server. It was red to all assembled, so it's level is likely 10 or above; it was dual wielding, so was probably 13 or higher. It's factions were typical for a gnoll, the loot was coin and two rusty swords.
This page last modified 2008-01-02 15:05:27.