Lasna Cheroon
Named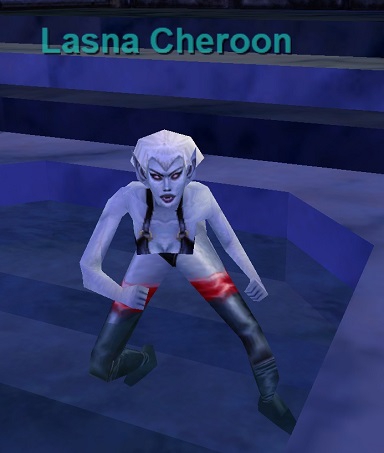 Uploaded January 7th, 2018 by
Drewinette
In Castle Mistmoore (regular zone): spawns in the Spa room, at loc -176, +89, -162.
In Castle Mistmoore (revamp): Has ~7 million hitpoints; casts "Kiss of Death" every 20 seconds; casts "Mocking Reflection" every 30 seconds. If you are above 50% health at the time "Kiss of Deaths" wears off, you are death touched ("Certain Death").
This page last modified 2018-01-07 05:28:43.
Level
: 35
Expansion
:
NPC Added: 0000-00-00 00:00:00
NPC Last Updated: 2019-05-04 22:14:20