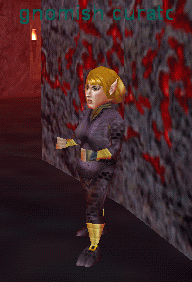 Uploaded July 24th, 2007
These Cleric class gnomes are found throughout the Gnomish area of Solusek's eye. They heal quite effectively, and have the standard arsenal of Cleric Spells for their level.
Like all gnomes they have a high resistance to magic and fire.
This page last modified 2008-01-02 15:00:44.