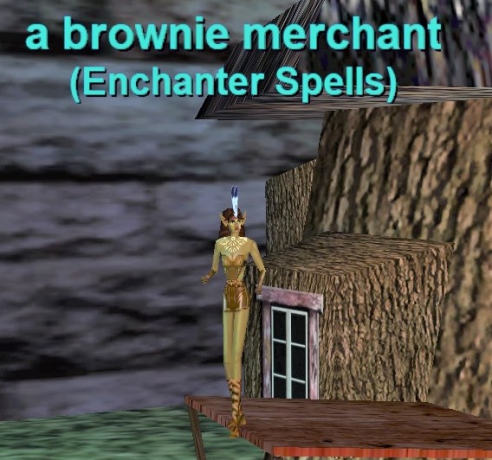 Uploaded July 9th, 2021 by
wiscookie
Updated July 10th, 2021
Brownies are a nasty little race who hate just about everyone.
The trick to getting the spells off them if you're an enchanter is to find the camp. Then stand at the maximum range of Benevolence and cast it on the first brownie you can see.
Doing the above should take you from "regards you threateningly" to "regards you dubiously". The merchant still won't sell to you, but you can approach the merchant without being KOS. Walk up to the merchant, and cast Illusion tree. You should now be able to buy and sell from the brownie merchant.
The Thicken Mana line of spells is only partially implemented, about all you can make that we know of are Wu's Fighting Gauntlets: monk-only glowing gloves.
This page last modified 2020-10-01 10:04:16.