Hollish T'noops
Monster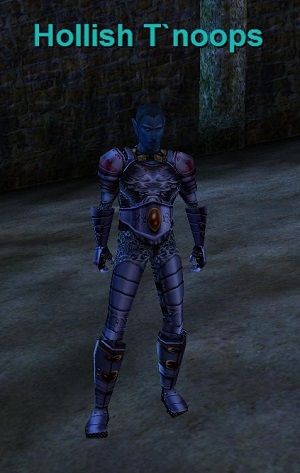 Uploaded October 1st, 2016 by
Drewinette
Spawns whenever someone completes the White Wine to Lady Shae quest.
Hollish Tnoops comes into the Hogcaller's Inn after about a minute (he spawns near zone entrance and walks to the Inn) - then talks to the innkeeper as part of the Hogcaller's Inn quest.
This page last modified 2016-10-01 05:57:59.
Level
: 14
Expansion
:
NPC Added: 0000-00-00 00:00:00
NPC Last Updated: 2019-02-15 03:32:39