Kimble Nogflop
Quest NPC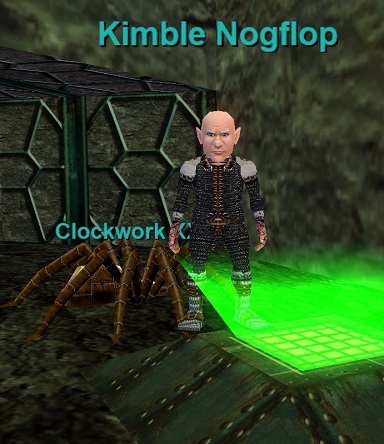 Uploaded September 13th, 2020 by
Drewinette
This mob spawns at +1334, -802, -59.32 at the zoo.
Findable (via Ctrl-F): No
You say, 'hail Kimble Nogflop'
Kimble Nogflop says 'Greetings! I am the keeper of this zoo. I advise you to stay on the upper tiers to observe the animals.
---
He is the zoo keeper of Ak'Anon, he holds the secret of a little known tonic called the Regurgitonic, which can be rather surprisingly useful.
This page last modified 2020-09-13 13:01:23.
Level
: 40
Expansion
:
NPC Added: 0000-00-00 00:00:00
NPC Last Updated: 2020-09-13 12:46:56