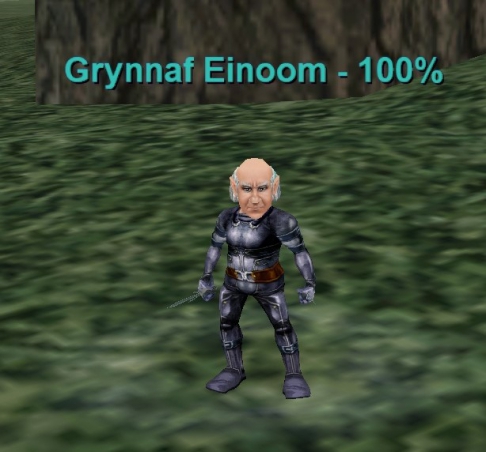 Uploaded July 14th, 2021 by
wiscookie
Near the Observatory (near Cognoggin), stands this gnome by the name of Grynnaf Einoom.
'Hail Grynnaf Einoom' Grynnaf Einoom looks at you and wonders if he is looking for the Scalekeeper?
'I am looking for the Scalekeeper' Grynnaf Einoom says 'Ahh...Ye be lookin for Nortlav then. Nortlav is a strong fella. Ye dunna want to mess with the likes of him. He's known as a dragonslayer. I heard that he keeps the scales of the dragons he's slain. Yer not impressed, eh? All the dragons he's killed have died by the blade of a weapon.'
'What rusty weapon?' Grynnaf Einoom says 'Aye. I dunno why he does what he does. But every dragon he's killed died by the likes of a rusty weapon. I dunno where he is now, but I heard he can be found in the depths of Norrath, surrounded by darkness.'
Nortlav is in the Hole, and drops dragon scales and a Rusted Throneblade.
This page last modified 2008-01-02 15:04:37.