Vitratul K`Reil
Quest NPC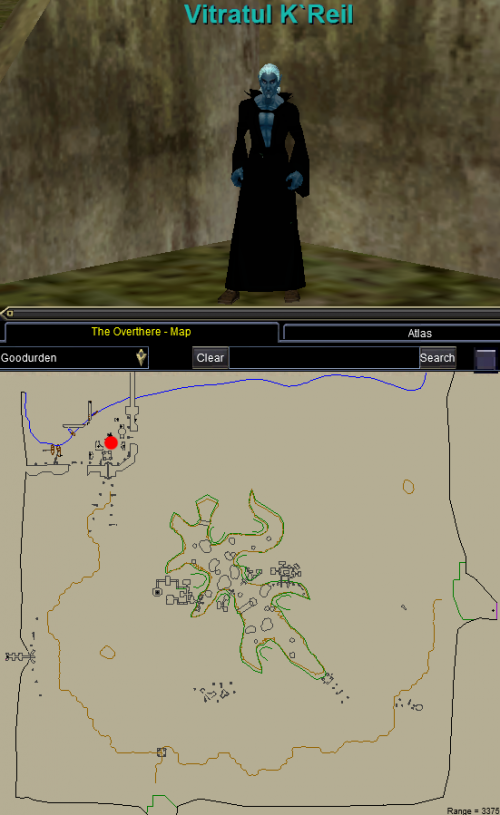 Uploaded February 16th, 2017 by
Gidono
This mob spawns at +2676, +2348, -49 near where all the spell vendors are at.
Findable (via Ctrl-F): No
He is on Venril Sathir faction so only dark races will have enough faction by default.
You say, 'Hail, Vitratul K`Reil'
Vitratul K`Reil raises an eyebrow as he takes in the entirety of _______. He utters a disapproving 'hmph' before speaking in a calculated, callous tone, 'Good day to you. I am Vitratul K`Reil, and unless you have business to discuss, it would be best for your continued existence if you were to depart from my sight immediately. I have no interest in idle chatter when there are [greater concerns] more worthy of my attentions.'
This page last modified 2020-09-06 21:13:58.
Level
: 60
Expansion
:
NPC Added: 2017-02-16 03:33:52
NPC Last Updated: 2020-09-06 21:16:33