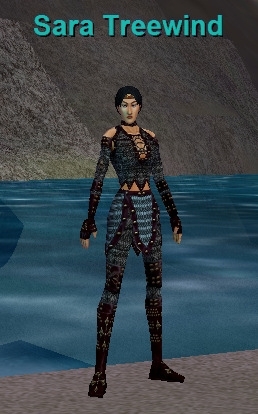 Uploaded July 8th, 2012 by
Railus
This mob spawns at +1514, -1870 by the river, in the northeast part of the zone.
You say, 'Hail, Sara Treewind'
Sara Treewind bows politely, 'A fine day to you, friend.'
You say, 'Where is Cros?'
Sara Treewind takes a deep breath, holding back the tears in her sparkling blue eyes, 'His spirit lives on. Not that I miss him any less...'
This page last modified 2021-08-19 08:47:39.