Corrupted Sentinel
Named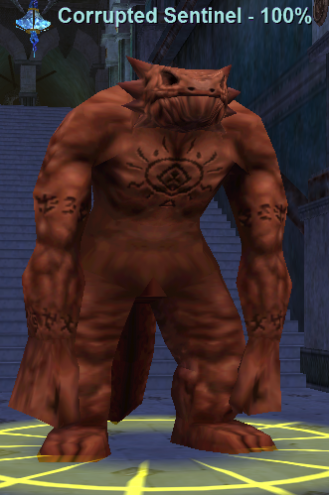 Corrupted Sentinel
Uploaded February 2nd, 2009 by
redwise
The Corrupted Sentinel is a named mob that has a chance to spawn after spending about 13 minutes in this instanced zone. If this named doesn't spawn, a PH "a stone sentinel" spawns instead.
It appears around /location -1300, -620 and roams the last hallway leading to the large open area above the pit overlooking the lower library.
It's snareable/rootable; single-target rampages; and flurries. It drops one stat item per kill, with a chance at dropping an armor piece as well.
This page last modified 2014-01-09 11:40:23.
Level
: 87
Expansion
:
NPC Added: 2008-11-21 22:48:54
NPC Last Updated: 2019-08-03 21:30:12