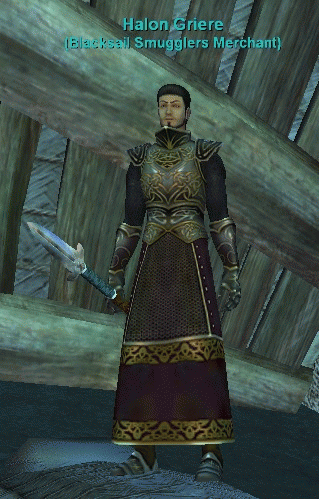 Uploaded July 24th, 2007
Located at about 390, 3240 on Jardel's Hook.
What are the minimum faction standing requirements to purchase each item?
NOTE: Most, if not all, spells this guy sells are now available from PoK Library since EQ went F2P and the 13th anniversary. As of March 2012 patch
This page last modified 2012-04-12 09:01:18.