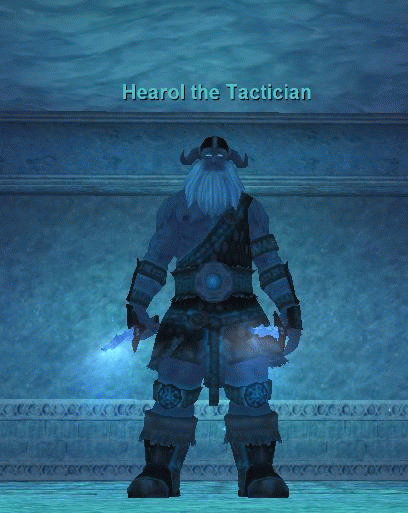 Uploaded July 24th, 2007
Rogue
For event information, see this quest entry.
Max hit ~4,500; single-target rampages; AE rampages for full damage; flurries; enrages; summons.
Aggros upon approach; sees invisibility.
Also factoring into this encounter:
Upon aggro: Hearol the Tactician says 'Today is a glorious day to die.. For you!'
Upon a kill: Hearol the Tactician says 'Another death, another mantlepiece!'
Upon death: Hearol the Tactician's corpse collapses to the ground in amazement.
This page last modified 2007-11-06 11:24:28.