Prak
Quest NPC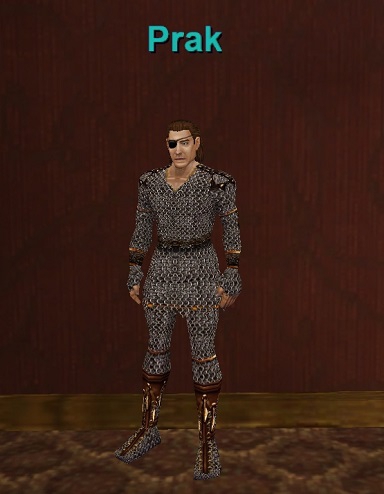 Uploaded December 29th, 2017 by
Drewinette
This mob spawns at +425, -608 inside Golden Roosters..
Prak says, 'Yeah, hello. I'm Prak, co-owner of the Golden Rooster. If you're thirsty, we have some great imported ales at our bar. If you're looking for a little excitement, try your hand at a little King's Court. We aim to please, my friend.'
This page last modified 2017-12-29 04:06:45.
Level
: 27
Expansion
:
NPC Added: 0000-00-00 00:00:00
NPC Last Updated: 2019-05-04 22:14:20