Aneuk Rilst Uskst
Raid Encounter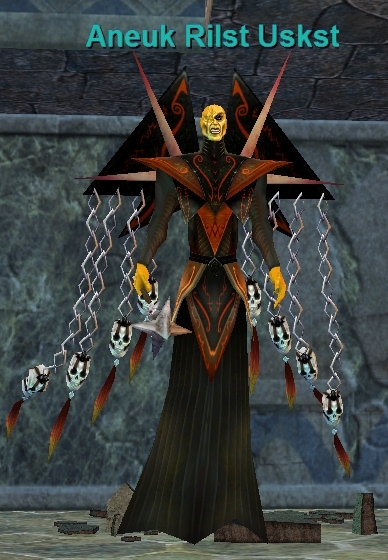 Uploaded August 28th, 2014 by
Railus
HP Estimate: 1.1 million
Flurries: Yes
Slowably to "slightly," with a mitigated willsapper slow on, managed to put out 700 dps on a ~5k ac 85 SK with 18/33 on both defensives. At 85 with max resists, charm never landed.
Both of the named txevu aneuks have *very* consistent hits - with 32% shielding, essentially all hits were between 660 and 740. Because of their whacko consistent hits, shielding on these mobs is very close to a straight % off damage.
This page last modified 2021-08-08 14:56:55.
Level
: 75
Expansion
:
NPC Added: 0000-00-00 00:00:00
NPC Last Updated: 2020-02-15 19:25:53