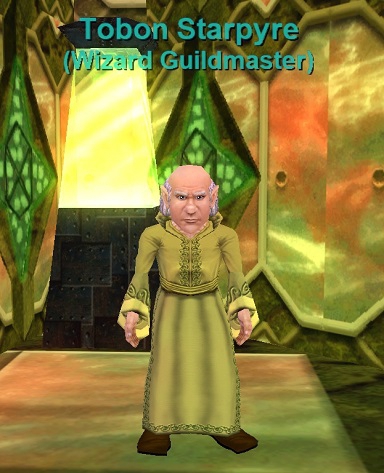 Uploaded October 1st, 2019 by
Drewinette
Updated October 2nd, 2019
This mob spawns at +1050, -990, +31.75 inside Encyclopedia Magencia.
A member of the triumvrate of the Eldritch Collective, Tobon and the guildleaders of the Enchanters and Magicians are actively opposing the rise of the Dark Reflection in Ak'Anon.
Findable (via Ctrl-F): Yes
You say, 'Hail, Tobon Starpyre'
Tobon Starpyre says 'It is good to see the young show an interest in the ways of magic. Its circles can be used in tandem with our unique ways of tinkering. Have you [joined the Eldritch Collective] or are you merely curious?'
You say, 'I have joined the Eldritch Collective'
Tobon Starpyre says 'Very good. Would you like to [go on a little mission] or are you busy studying?
You say, 'I am busy studying.'
Tobon Starpyre says, 'Please look around. We have much knowledge within these halls. May you soon find your place among our members. Good day!'
This page last modified 2019-10-02 05:12:49.