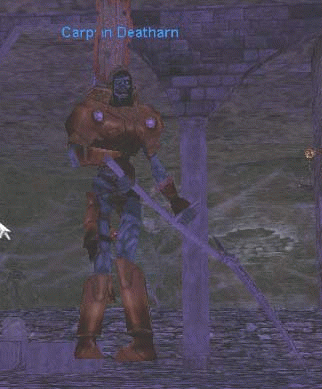 Uploaded July 24th, 2007
Carprin is the first of five NPCs you need to kill in order to get the Bertoxxulous flag. He procs Memory Blur on himself as well as a 3500 point lifetap on his target.
Spawns three friends when aggro'd: Fran Prisoal, Breddan Rutyl, Abroan Drian
Upon his death, Avhi Escron will spawn further inside.
This page last modified 2010-08-18 17:30:40.