Citizen Jlane
a rare creature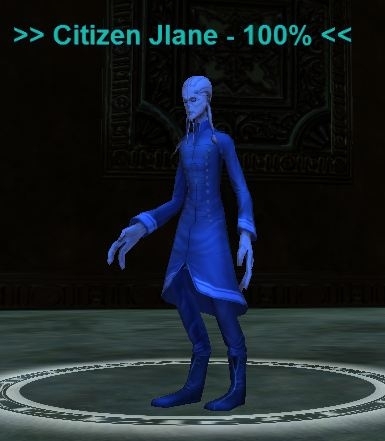 Uploaded March 19th, 2012 by
__DEL__1592347129278
Placeholder is: a citizen
This mob spawns at -1110, +1240.
Spawns two guards at 50% health (adds are immune to root/snare).
In addition to the three locations on the map, there a fourth known PH: Just north of the banker is another open area where two guards roam, plus a merchant with a braxi. Just north of that merchant is another citizen that is the fourth known PH.
This page last modified 2021-05-22 19:25:31.
Level
: 99
Expansion
:
NPC Added: 2011-11-28 18:49:49
NPC Last Updated: 2021-06-05 18:32:08