the froglok king
a rare creature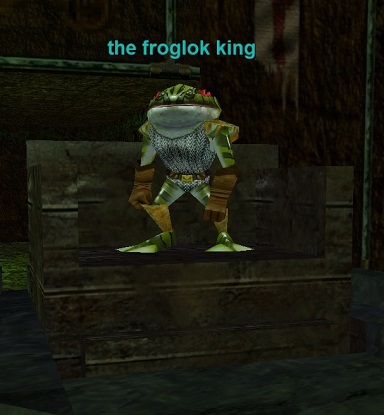 Uploaded July 6th, 2019 by
Drewinette
The top frog himself, he is found deep in the depths of Lower Guk, and is guarded by Guk knights I believe. The king is a paladin, and has a ton of hitpoints.
This mob spawns at -105 , 15.22. -232 Farthest South Western room in zone.
This page last modified 2020-06-03 11:14:51.
Level
: 47
Expansion
:
NPC Added: 0000-00-00 00:00:00
NPC Last Updated: 2019-07-06 09:13:13