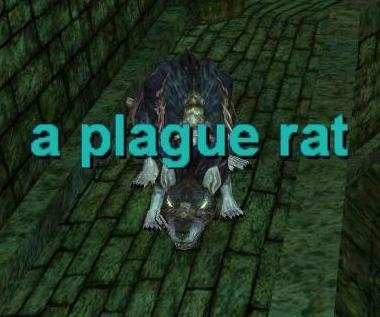 Uploaded August 13th, 2009 by
__DEL__1593374729465
In Low Level Zones: Plague Rats cast a nasty Disease based DOT, which will prevent an affected person from regenerating. The dot does not last as long as the Mummy equivalent, but is still annoying if you have no Druid, Shaman or Cleric around. The plague rats in Befallen are level 4 to 6, while in Blackburrow and Freeport, tend to be around 14th or 15th level.
In Chapterhouse of the Fallen: (no data)
This page last modified 2012-12-11 15:21:06.