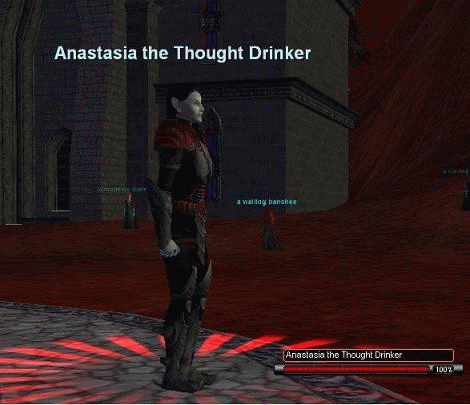 Uploaded July 24th, 2007
Can hit for ~5200; enrages.
Spawns a Blood Dervish at 75%, 50% and 25%, each with an incredible amount of hitpoints.
Although Anastasia isn't leashed (and runs very slowly), the adds will spawn nearby her regardless of where in the zone she is fought.
This page last modified 2008-08-09 01:05:18.