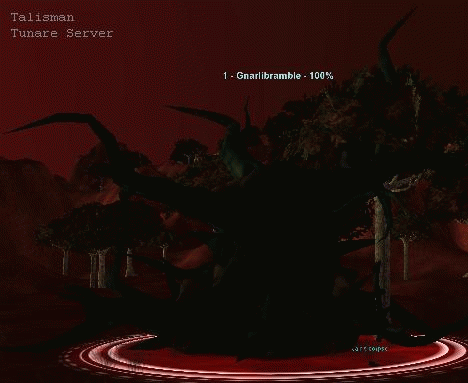 Uploaded July 24th, 2007
Hits for ~4500; is permanently rooted.
Gnarlibrambles Minions, Gnarlibrambles Rootlings, Gnarlibrambles Sproutkins, and Gnarlibrambles Thralls spawn throughout the encounter in the outer perimeters of the valley. For each one allowed to get "absorbed" by Gnarlibramble, Gnaribramble will regenerate 10% health.
Drops 1 item + 3 Inspirations + 50% chance for a Last Blood.
This page last modified 2008-07-23 17:49:54.