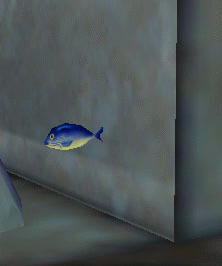 Uploaded July 24th, 2007
Updated July 25th, 2007
These little fish tend to be casters, they are found throughout Kedge. They can attack casters who are sitting to meditate, or if they get hit by an AE spell.
On occasion they are known to explode on death, damaging everyone by about 400hp.
This page last modified 2008-01-02 14:59:45.