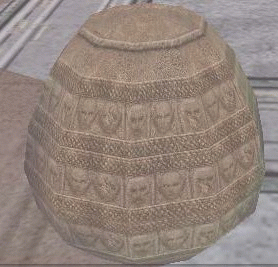 Uploaded July 24th, 2007
Upon Inspect: A small clay vase covered in elven art. You could have sworn you saw one of the figures on the vase moving as you take a second look. Experience gained upon bashing it open. Amount of hitpoints depends on your group's average level. Chests contain either items or traps.
This page last modified 2008-01-02 15:10:55.