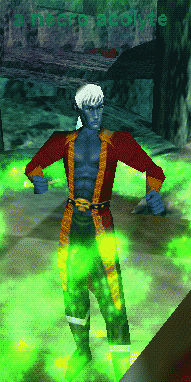 Uploaded July 24th, 2007
These necromancers hae access to the same spells a player would at their level, making them worthy opponents. To add to their difficulty, unlike many other creatures in Befallen, they are not undead, so the Cleric like of nuke undead will not work on them.
They are typically found on the second and third floors of befallen, with a pet.
This page last modified 2007-11-15 09:57:33.