ZAM adventures through a preview of EverQuest's 19th expansion.
It's always nice to go home after spending a little time away. It was that same sense of belonging that the loading screen for EverQuest: Rain of Fear inspired in me when I took part in a guided tour of the new expansion.
I admit it has been a while since I ventured into the vast world of EverQuest, but I still had a big daft smile on my face as the strains of Jay Barbeau's sweeping theme swelled in the nerd center of my heart.
With a band of plucky journalists and SOE devs, I was part of an intrepid venture into the various new zones of Norrath; places tainted and warped by the shards of fear, pieces of the fallen god Cazic-Thule that have rained down across the lands – hence the title of the expansion.
It is simply staggering that EverQuest is up to its 19th expansion, there are few – if any – MMOs that can boast the richness of content and history contained across the huge, sprawling landscapes that comprise EQ. Rain of Fear promises all new places to explore, as well as new twists on classic, beloved characters and areas.
The zone of Shard's Landing is intended to be a hub for EQ adventurers, its purple portals leading to other areas awash with mobs and treasure.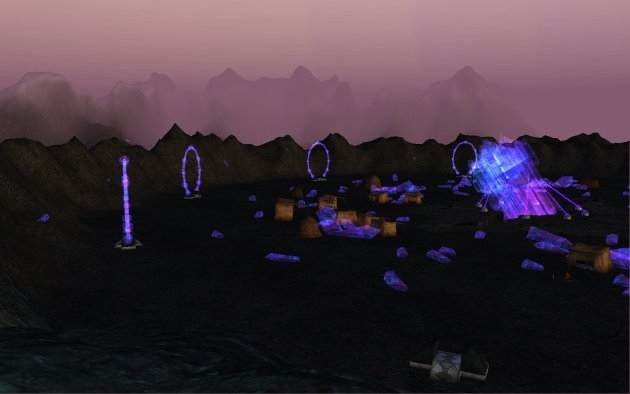 From here we hailed the local denizens – devoutly listening to the local, somewhat unnerving preacher, before moving on to tour some of the other areas of interest.