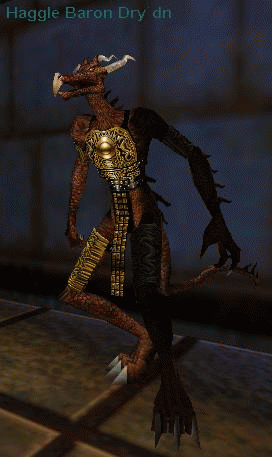 Updated Items: Sarnak Travel Canteen ; Peridot ; Pearl ; Louie's Thick 'n Hearty ; Emerald ; Deep Cavern Toadstool ; Cloudy Potion ; Chokidai Jerky ; Rhinohide Backpack ; Forged Javelin ; Bandages ; Arrow ; Stone Splinted Cloak ; Pristine Animal Pelt ; Rune of Tempest ; Ductile Loam ; Stale Delphinium

Updated Quests: Wizard Epic 1.5: Staff of Prismatic Power ; Lxavnom Labors

Bestiary Updates: Haggle Baron Dry`dn ; Baelin Xir`Rixoan ; a sarnak weaponsmith ; a sarnak champion ; Krizznot Bonewalker ; a rabid chokidai ; a ferocious chokidai ; a domesticated chokidai ; Korucust ; a massive construct ; a Shai`Din overseer ; a Shai`Din scythemaster ; a Shai`Din royal guard ; a reanimated sarnak ; an iksar skeleton ; a vicious chokidai ; a sarnak haunt ; a spectral betrayer ; a sarnak resurrectionist ; a ghostly servant ; a royal sanctuary guard ; a sarnak construct ; a revived sarnak ; Lebounde ab Dolmen ; Priest of Discord
Recently have been asked why some updates don't show in these posts. Aside from the obvious "we missed it" there are two other factors at play. One is simply that the place the list (as above) is generated from is on a rather short decay timer. The decay timer does not impact the update being on the site, just the update going into one of these front-page postings.
This is more of a factor when things are automatically being updated (i.e., item collector) vs. the manual updates (which nearly all of today's update is). Reason there is when manual updates are done by a volunteer admn we tend to push out an update post. The other thing is we sometimes edit a new days or several days worth of updates into an older update post (if an update post is the most current article on the home page). This editing happens more often when multiple volunteer admn do a bunch of data entry in a close time period (so we don't end up with 5 update posts in a 2 day window for example).
The second I have no explanation for as it happened to me today in that I updated a quest, the update shows in the quest but it didn't populate into the list... there is no known (to me) way of forcing an update into the list. I've had times where I have updated 20 items and a handful of them don't populate, other times all seem to work.