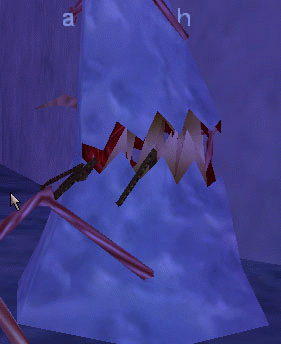 Uploaded July 24th, 2007
Updated July 25th, 2007
In Crystal Caverns: (no data)
In Sepulcher West: Part of the raid event "Raising the Dead".
In Crystal Caverns, Fragment of Fear:
Placeholder is: an icy leech
This mob spawns at -200, 780, -539 (northwest corner from the broken bridge -- do a CTRL+F for Bronigan).
It chain-casts "Subtle Siphon" on everyone on its hate list. If you drop under 40% mana or endurance with this debuff on you, the spell "Leeched" is cast on you.
This page last modified 2017-12-05 17:43:22.