The Kly
a rare creature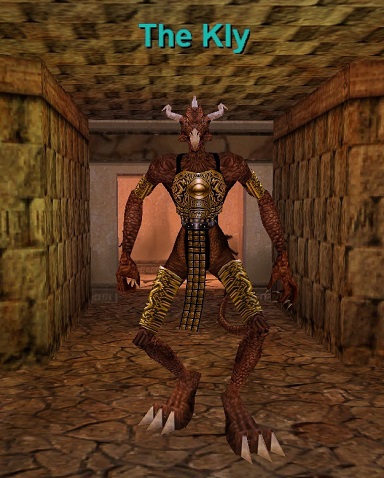 Uploaded July 28th, 2019 by
Drewinette
This is the top monster of Dalnir, a Kly Overseer is his PH in the southernmost section of the Kly barracks. Once upon a time he dropped the Necklace of Superiority but has since lost possession of it to Drusella Sathir.
Constantly melee procs "Allure", charming players under level 51 along with casting Stone Spider Stun (a long duration stun).
This page last modified 2017-03-16 06:41:17.
Level
: 42
Expansion
:
NPC Added: 0000-00-00 00:00:00
NPC Last Updated: 2019-07-28 20:50:57