Producer's Letter
Site News
We have found three quests for the anniversary.
Unity and A Riveting Tale, and School Supplies.
Plenty of new items are on the anniversary vendor, a jubilant merchant in PoK. We'll get those items uploaded when our item collector is patched.
| | |
| --- | --- |
| Item Name | Commemorative Coins |
| Armored Battle Bear Saddle | 1750 |
| Burning Steel Broadblade Ornament | 395 |
| Crystal Hammer Ornament | 395 |
| Dwarven Heart of the World Rapier Ornament | 395 |
| Epicurean Egg Salad Sandwich | 11 |
| Hedonistic Herbal Tea | 11 |
| Lance of the Icestorm Ornament | 395 |
| Lieutenant's Ornamental Blade Ornament | 395 |
| Metamorph Wand - Darkpaw Gnoll Pup | 210 |
| Nightmare Blue Staff Halberd Ornament | 395 |
| Nightmare Purple Sword Ornament | 395 |
| Ornate Nightmare Staff Ornament | 395 |
| Twisted Heart of the Underfoot Hand Axe Ornament | 395 |
| Vampire Mace Ornament | 395 |
You can see screenshots of the above items here.
Check out all the anniversary events going on right now here.
---
Well Met Norrath!


It's been a bit of time since we last spoke, and I thought there wouldn't be a better time than before our 22nd Anniversary.

It's been almost a year since I was introduced to you as the Head of Studio for Darkpaw, and it's certainly been an interesting one. I wanted to take a moment to reflect on the past year as well as the last 22 years that y'all have been part of our lives.

I'd like to first take a moment to recognize Alan VanCouvering, who you all know better as Absor, he has spent 20 years as part of the EverQuest family and we couldn't make Norrath what it is without him.

I'm excited to share that we've hired several more designers and engineers to once again fill the ranks of the Faceless Ones. While you may have already seen the work of a few the others are deep in training learning the ins and outs of our code and the wends and ways of our stories. I can't wait for you to see the fruits of their labor. Stay tuned, there are more things on the horizon. If you are interested in joining the Faceless Ones, please be sure to check out our eldritch links, we're looking for heroic and creative souls to join our ranks.

Last year we switched up the previous release cadence of our TLPs for the launches of Aradune and Rizlona. We have decided to shift our launch window again this year, and we will be merging an additional server. Keep an eye out on the news and announcements forum for more information in the coming months.

And last but not least, we're celebrating 22 years of Norrath. In addition to previously released anniversary bonus, quests and missions, we're also introducing two new quests, a brand new mission, new rewards, and new merchant vendor items. Finally, if you are an All Access member and log in between March 16 at 12 AM PDT and April 20 at 10 PM PDT, you will receive an XP potion, the Othmir Fez, and one Hero's Forge unlocker!

It is both a thrill and an amazing blessing to think about the fact that we've had 22 years of sharing stories and adventures together and there are many more to come.

Eyes On The Horizon,
Jenn Chan

Head of Studio, Darkpaw Games
---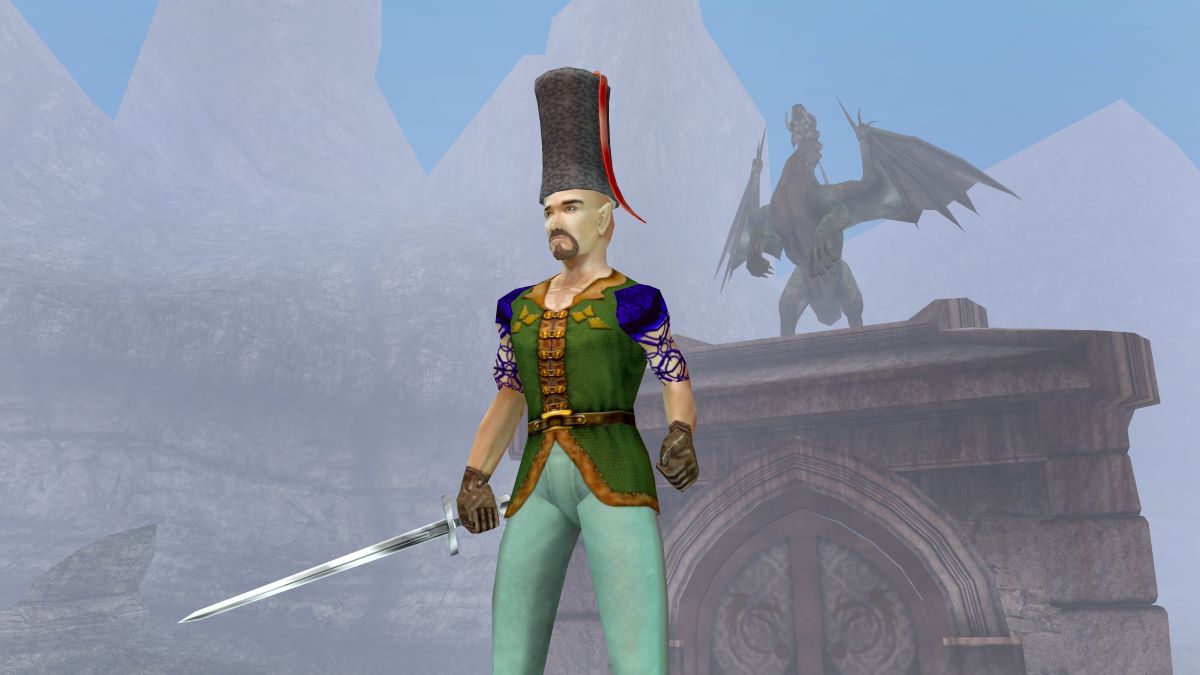 It's that time of year in Norrath again! Tomorrow we celebrate the day we first stepped foot into the world we know and love. So thank you for twenty-two years of slaying those dragons, finding new adventures every day with your friends, and exploring the realms of Norrath and beyond. Here are a few of the things you can expect in game, and stay tuned tomorrow for the launch of one last thing.

Logging in between 12 AM PDT on March 16 through 11 PM on March 31 will net you that yearly 50% Bonus XP.

All Access members logging in between 12 AM PDT on March 16 - 10 PM PDT on April 20 will receive the following for their account (Please keep in mind this is one per account not character).
1x Goblet of Adventure III
1x Othmir Fez Hat Ornament
1x Hero's Forge Unlock
We have 2 new quests and a new mission this year that will net you anniversary point, a Horn of Unity upgrade, and maybe an augment or two!

And last but certainly not least, check out the merchant for new items including a mount, Gnoll pup illusion, buffing food, and a new set of Ornaments!


We hope you enjoy all our anniversary offerings and have an amazing time in Norrath!