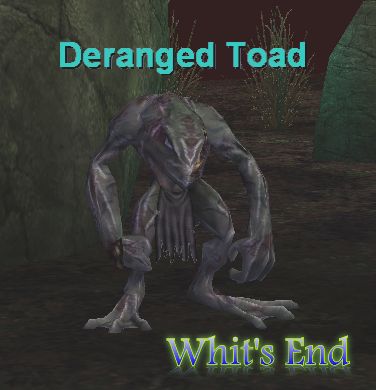 Uploaded November 14th, 2010 by
__DEL__1591911721457
Note: For all map points of nameds in Fear Itself (for "thuledream.txt" map files), see this quest entry.
Has three known PHs (all "a decrepit toad"): Two of them just east of the western bridge, standing under what looks like a druid arch (non-roaming spawns), and one roamer that wanders east/southeast of these two mobs.
He hits for a max ~12,000 and casts a charm spell that affects multiple targets at a time.
This page last modified 2014-09-12 10:50:00.