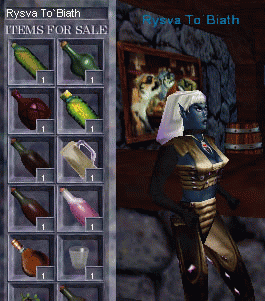 Uploaded July 24th, 2007
She is the bartender at the lower bar at the blind fish tavern. She is also a scribe of Dal, and will give you the book of turmoil if properly rewarded.
I believe she will also combine the book of scale into one.
This page last modified 2008-01-02 14:59:58.