withered treant
Quest NPC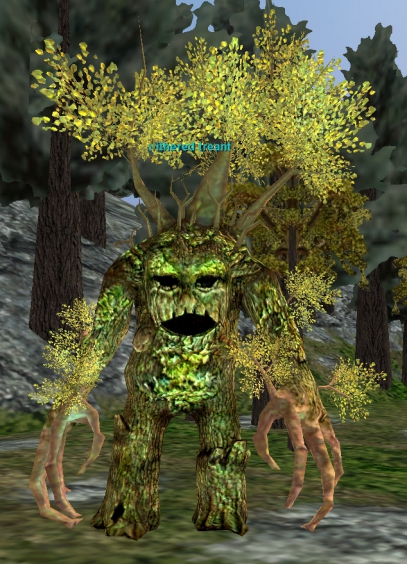 Uploaded December 13th, 2019 by
iventheassassin
This mob spawns at 1170, -1055.
You say, 'Hail, withered treant'
Withered treant says, 'Yes. My bark is blackened and cracked by sickness. If only I were the only one to be afflicted this way. Throughout the lands this is happening. Agents of some dark god are twisting the lands and their creatures.'
This page last modified 2020-10-24 08:33:10.
Level
: 60
Expansion
:
NPC Added: 0000-00-00 00:00:00
NPC Last Updated: 2020-10-24 08:34:08