Vyzh`dra the Exiled
Raid Encounter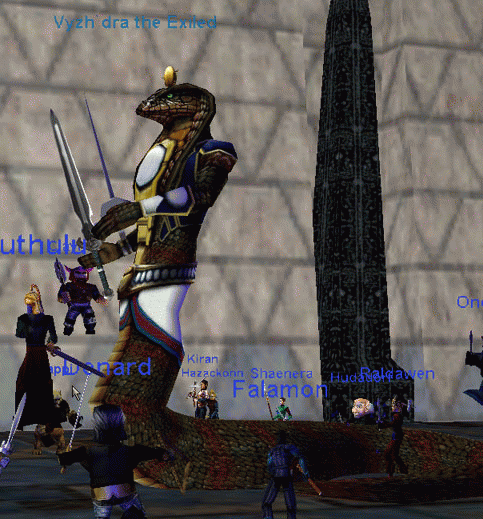 Uploaded July 24th, 2007
This is the second named in the Cursed cycle. Spawns when a glyph covered serpent is slain.
Will despawn if not engaged within about 30 minutes. Flurries and comes equipped with an AE confusion/DD spell and death touch.
Upon its death, Vyzh`dra the Cursed will spawn.
This page last modified 2016-11-20 09:26:57.
Level
: 63
Expansion
:
NPC Added: 0000-00-00 00:00:00
NPC Last Updated: 2019-09-08 20:51:40