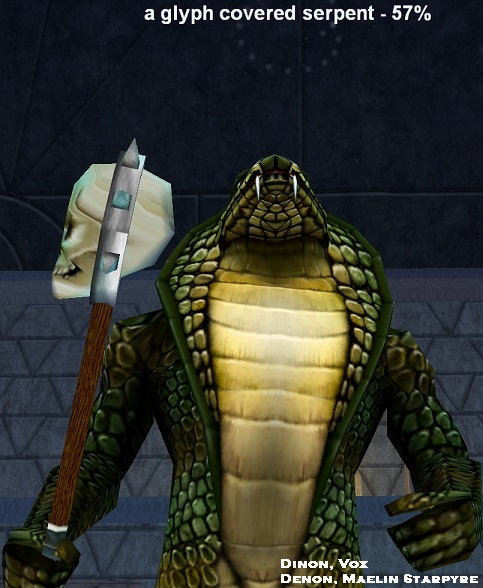 Uploaded July 3rd, 2022 by
halfridge
This is the first named in the Cursed cycle. Spawns when the 10 trigger mobs are killed: Rhozth Ssrakezh, Rhozth Ssravizh, Taskmaster Kavamezh, Taskmaster Keozozh, Taskmaster Mikazha, Taskmaster Revan`Kezh, Taskmaster Vezhkah, Taskmaster Zerumaz, Taskmaster Zhe`Vozh, and Warden Mekuzh.
A glyph covered serpent procs a knockback which has an AE Feign Death effect.
Upon the serpent's death, Vyzh'dra the Exiled will spawn.
This page last modified 2016-11-20 09:24:50.