Tsiraka
a rare creature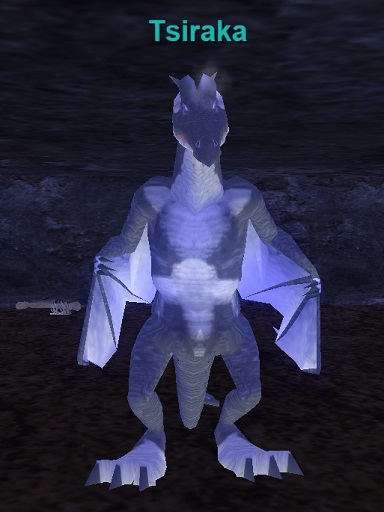 Uploaded June 1st, 2019 by
Drewinette
Despite being on Claws of Veeshan faction, Tsiraka is KOS to all and not a friendly wyvern to stumble upon.
Placeholder is: an elder wyvern
This mob spawns at spawns in the wyvern tunnels in the NE corner of WW, in the middle-ish room at 3065, -3900.
PH respawn is anywhere from 4 to 6 hours.
This page last modified 2017-10-18 18:25:25.
Level
: 66
Expansion
:
NPC Added: 0000-00-00 00:00:00
NPC Last Updated: 2019-06-01 09:11:51