Jennus Lyklobar
Quest NPC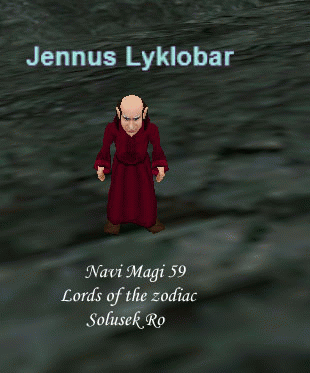 Uploaded July 24th, 2007
Roams the zone.
He has a 1 to 3 day init delay (random) and re-spawn greater than a day. So, he will only show in picks that have stayed up a while.
With that 1 day delay, he will not show up the first day of unlock either.
This page last modified 2021-08-04 23:33:54.
Level
: 60
Expansion
:
NPC Added: 0000-00-00 00:00:00
NPC Last Updated: 2019-09-08 22:15:31