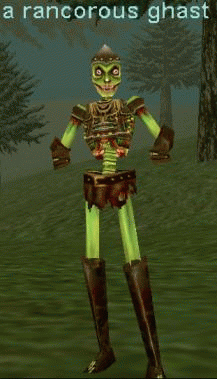 Uploaded July 24th, 2007
These ghasts spawn randomly all over the Lesser Faydark zone, apparently triggered by killing the other undeads. They only spawn during night time (12-6 am). The heart it drops (every one out of 3 or 4 kills) is the ghast heart for the Initiate of Tunare quest.
Aggros even when grey: Yes
This page last modified 2020-10-01 09:58:16.