The Avatar of War
Raid Encounter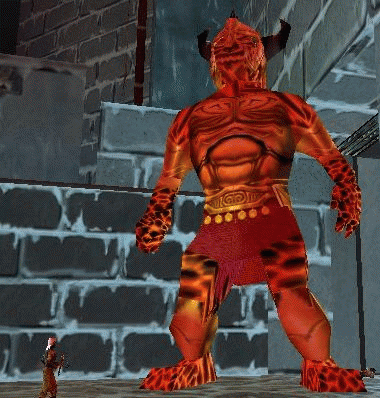 Uploaded July 24th, 2007
In Kael Drakkel: The Avatar of War spawns in the arena after the death of The Idol of Rallos Zek. It's highly resistant to fire, but weak to ice and magic.
Type: Humanoid
Race: Rallos Zek
Maximum hit: 1,154k
HP Estimate: 900,000
Flurries: Yes
Fire Resistant.
In Kael Drakkel, the King's Madness: Spawns after The Idol of Rallos Zek dies. It AE rampages; its "Devastation of Rallos" hits everyone on its hate list. Reportedly, The Avatar of War despawns after having been up for 20 minutes regardless of whether it is aggro (The Avatar of War is the final mob in a three-named ring that starts with The Statue of Rallos Zek.) It sees through Invisibility. It has a large agro range and will assist other mobs nearby.
This page last modified 2019-03-20 20:44:44.
Level
: 70
Expansion
:
NPC Added: 0000-00-00 00:00:00
NPC Last Updated: 2022-08-13 06:40:38