Gleed Dragonhunter
a rare creature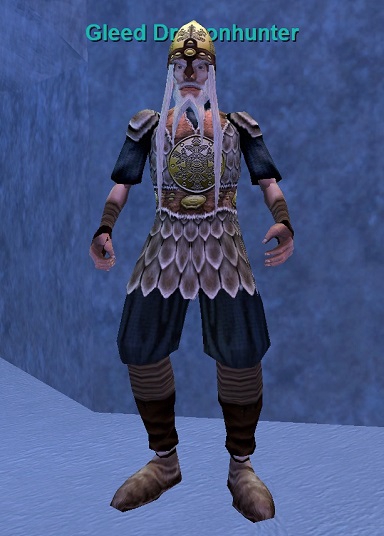 Uploaded September 10th, 2017 by
Drewinette
In Kael Drakkel: Ranger.
In Kael Drakkel, the King's Madness: Closest NPC on Find (Ctrl+F) to him is Noble Helssen who is on the bridge just above him (map). You need to get very close to him to hail to get the quest.
For all things Rain of Fear, check out this overview of the expansion.
This mob spawns at -962, 1650, -206.
In the pit beneath the bridge that leads to Kael's throne room
Mob sees through invisibility: Yes
Findable (via Ctrl-F): No
This page last modified 2013-06-18 12:42:34.
Level
: 55
Expansion
:
NPC Added: 0000-00-00 00:00:00
NPC Last Updated: 2021-06-05 18:32:08