Captain Bvellos
a rare creature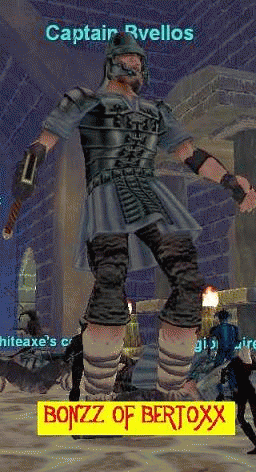 Uploaded July 24th, 2007
In Kael Drakkel: This fellow wanders from the Arena to the Bank, and then from the Bank to the Kael Quest Armor NPCs behind Tormax's throne room. He is a Paladin; summons; and is immune to stuns.
In Kael Drakkel, the King's Madness: Located inside the bank at /location -300, 1420, -195 (map -- center of the city). For all things Rain of Fear, check out this overview of the expansion.
This page last modified 2013-06-18 12:41:09.
Level
: 53
Expansion
:
NPC Added: 0000-00-00 00:00:00
NPC Last Updated: 2021-06-05 18:32:08