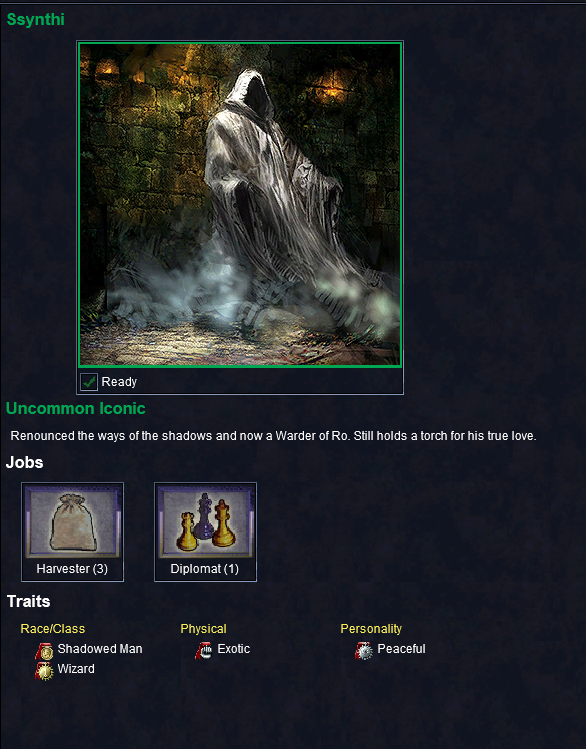 Uploaded April 13th, 2020 by
Barudin314
Ssynthi is a renegade shadowman, who has apparantly found solace in the teachings of Solusek Ro. He is not normally agressive to people whom are in league with the Temple of Solusek Ro.
He asks a simple favour of return of a flower to him, which reminds him of his lost true love. This flower can be found inside the cyrpt. In return for the flower he will give you a scepter of Sorrow, which is used in the Temple of Solusek Ro quests.
When killed, he will give up the Robe of The Keeper, a reasonabe mid-level caster robe, although you kill him at the risk of damaging your ability to walk freely in the Temple.
This page last modified 2008-01-02 14:59:51.