Velketor the Sorcerer
Raid Encounter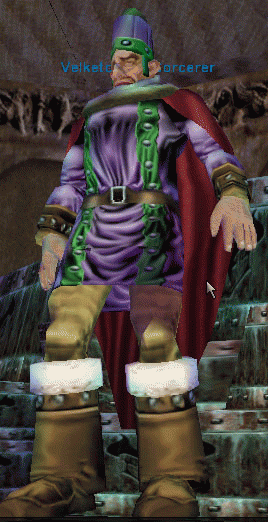 Uploaded July 24th, 2007
This is the top fellow in the Labyrinth named after himself. He is located in a throne room in the basement of the castle and will aggro normally as you walk into his range.
Very high magic resists.
Type: Uber Giant
Race: Giant
Maximum hit: 1275
Slowable: Yes
Summons: Yes
Mob sees through invisibility: Yes
Sees through Shroud of Stealth: No
This page last modified 2017-10-28 16:46:16.
Level
: 66
Expansion
:
NPC Added: 0000-00-00 00:00:00
NPC Last Updated: 2019-08-03 19:10:13