a sarnak courier
Monster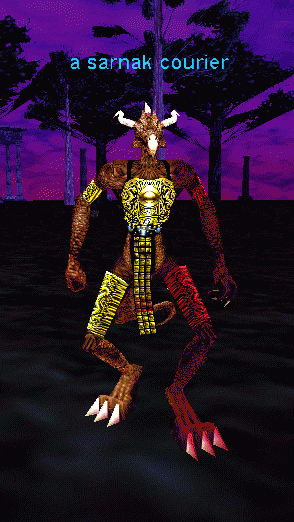 Uploaded July 24th, 2007
In Burning Woods:
This rare Sarnak also drops the Left Fist, required for the shackle of rock quest.
Known PH's
A Goblin Brawler
A Sabertooth Cat
greater scalebone
A Sarnak Youth
A Goblin Skirmisher
greater skeleton
a sarnak courier
a iksar brigand
a iksar marauder
a sabretooth tigress
In Scorched Woods:
This mob spawns at in valley between sarnak fort and rest of zone.
This page last modified 2020-09-12 17:17:43.
Minimum Level
: 13
Maximum Level
: 14
Expansion
:
NPC Added: 0000-00-00 00:00:00
NPC Last Updated: 2019-02-04 03:36:54